Driving Instructor Training in Salford and Surrounding Areas
Why become a driving instructor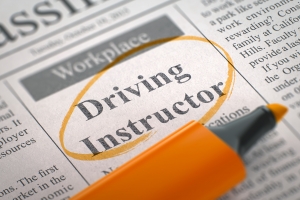 Be your own boss and choose when to work around family and other commitments
Demand for driving lessons is very high and therefore a great opportunity for earnings
Being a driving instructor is extremely rewarding. It´s a great feeling to see your pupil pass their driving test
Make a difference to road safety
Meet loads of people and have an impact on people´s lives. Everyone remembers their driving instructor.
Travel around your local area and see new places. You are not stuck in an office 9-5.
Why Choose us for driving instructor training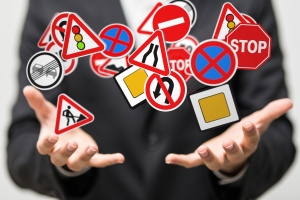 Complete package with all materials you require to train to be a driving instructor (no hidden costs, see details below)
Local family run business for a more personal service
Option of joining AB Driving school once qualified
Flexible payment options
All tuition is 1 on 1
Dedicated support when you need it
Lessons personalised to meet your requirements
Learn around your current commitments and at your own pace
Benefit from the Tri-coaching instructor training materials as part of your course
Pre-requisites of being a Driving Instructor
You need to be 21 years old or over
Have held a full car licence for at least 3 years
Have not been disqualified from driving in the past 4 years
Course details and costs
You will receive regular communications from us containing a wealth of information about how to develop the knowledge and skills necessary to become a DVSA Approved Driving Instructor on the DVSA Register of ADIs.
With links in the emails to videos, webinars and articles, as well as our TCIT Course Book with TCIT Record of Progress you will have everything you need to train to be a driving instructor and pass the Parts 1, 2 and 3 of the qualifying examination with confidence and ease.
You will also receive a resource pack containing:
Driving - the Essential skills
The Highway Code
Know your Traffic Signs
The Driving Instructor´s Handbook
Practical Teaching Skills for Driving Instructors
DVSA National Training Standard
DVSA National Driving Syllabus
Car & Diagram Set
Plus online access to Part 1 questions and hazard perception training via ´Driving Test Success´
In-Car Sessions(40 hours/60 hours if you chose to go on a trainee licence)
There are thirteen modules in the TCIT product. Twelve modules prepare you to become a driving instructor and Module 13(Trainee licence) focuses on preparing you to pass the Part 3 test. and enables you to have experience with learners. Each of modules 1 to 12 contain one in-car session and Module 13 consists of 5 in-car sessions.
Our Webinars and videos within the AB (TCIT) Online Package contain valuable information that cover a range of topics:
Communication and Feedback
Coaching Conversations and Goals for Driver Education
DVSA National Standards
Total course cost including in car sessions, online materials and reference books £1400(up to £1800 for further training or if trainee licence is taken)
Test fees need to be paid separately to the DVSA; Part 1 £81, Part 2 £111, Part 3 £111
To make an enquiry or ask any questions please fill in the contact form below